This content contains affiliate links. When you buy through these links, we may earn an affiliate commission.
Whenever I need a break from high-stakes, action-packed, angsty reads, I choose a cozy manga from my shelves. I just know they will provide easy, homely stories that feel like warm hugs and chill afternoons on your days off. But they won't only give you that though! You can expect kind-hearted stories with lovable characters who will easily charm you until the very end. I'm certain that cozy manga are the perfect companions to everyday life. If you're looking for that kind of read, check out 10 of the best cozy manga you can fall in love with.
The word cozy is added to many genres: cozy fantasy, cozy romance, cozy mystery, etc. When added to them, you can expect a light read in terms of what you usually would get in those genres. For example, if it's a cozy mystery, overly violent scenes won't be present in the book. Sometimes whenever you find a "cozy read," you can expect a gentleness that you won't be able to find in any other type of read. You know that, when you pick up a cozy read, you can spend a relaxing night at home and you will be taken care of.
In this list, I tried to compile a few of my favorite cozy manga. Personally, they feel cozy to me because they are light, they don't have a lot of angsty plots, and they provide such a good time. You'll be able to find all kinds of stories, from experiencing your first love to getting the chance to live once again…but now as a cat. Even if they provide all types of different narratives, what you can definitely expect to encounter in the hearts of the stories is a warm and safe place that feels like home.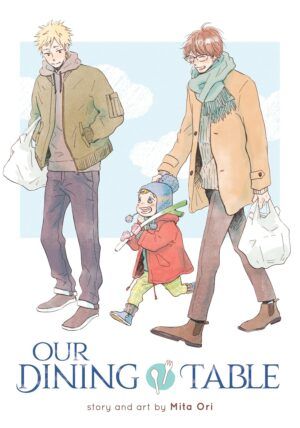 A manga that will make you weep, smile, and feel all warm inside as soon as you start reading. Our Dining Table follows Yutaka, a salaryman who doesn't eat in front of others. Because of this, he usually finds a place where he can do it alone. Until Minoru and his little brother appear one day though. They ask Yutaka to teach them how to prepare delicious food soon after!
Prepare to read the coziest, most delightful slice-of-life manga you won't be able to forget.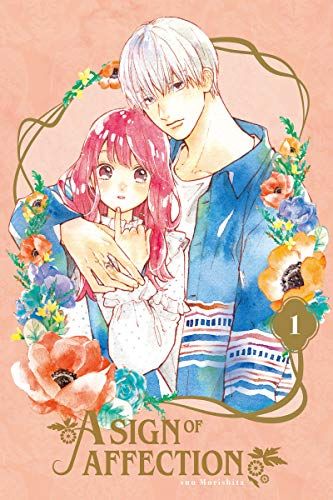 Sometimes you crave romance stories that are low on angst and A Sign of Affection brings forth this and more. A sweet and light romance that will enchant you with compelling storytelling and a delightful love story between two college students.
One day, Yuki meets Itsuomi-san, a fellow student who has traveled around the world (unlike her). But even though he is very knowledgeable about a good variety of things, he doesn't know sign language. When he meets Yuki, he'll do anything to have a place in her heart and her world.
The Stack Newsletter
Sign up to The Stack to receive Book Riot Comic's best posts, picked for you.
Thank you for signing up! Keep an eye on your inbox.
By signing up you agree to our terms of use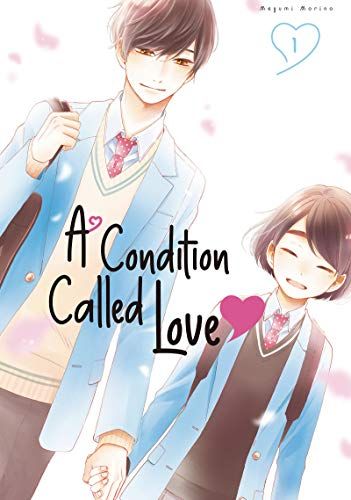 There's nothing sweeter than your first love! A Condition Called Love is a charming, lovely shoujo manga about what it means to fall in love. With beautiful art and lovable characters to root for, what this manga does is completely grab your attention as soon as you meet both protagonists. This is a story about a girl who doesn't really think about falling in love…until she meets a fellow schoolmate who just broke up with his girlfriend. After helping him out, Hotaru bumps into him the next day when he surprises her by asking her out in the middle of her classroom.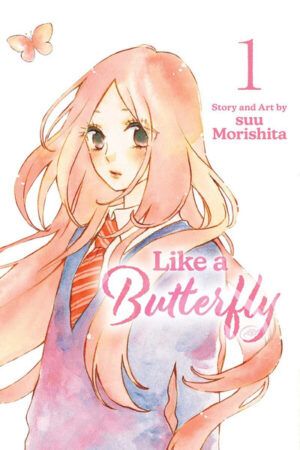 Suu Morishita's Like a Butterfly is a tender, heartwarming high school romance story featuring a shy girl who gets to experience falling in love for the very first time when she meets a kind boy from her school. Just like A Sign of Affection, this manga is perfect for those quiet days that sneak up on you. Suiren and Kawasumi are ready to become one of your favorite couples this summer!
A charming tale of a salaryman who is known as a distant and icy-looking man in his workplace. But when he walks through his home's doors, he completely transforms in front of our eyes. In full-colored pages, you'll instantly swoon when you see him so devoted to his wife and daughter; he showers them with love and lots of affection. If you're a fan of stories with zero plot and full of cute and fluffy vibes, Gap Papa: Daddy at Work and at Home is what you're looking for.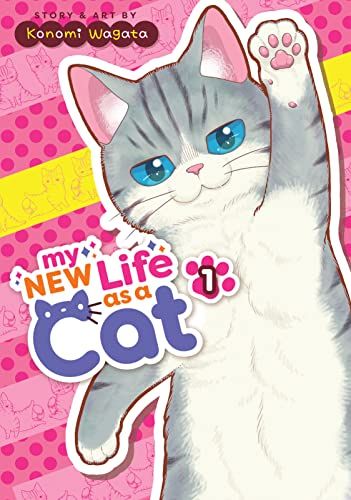 Who doesn't love adorable cats, right? In My New Life as a Cat, you'll get to meet Nyao, who once upon a time was known as Nao, a boy who after being hit by a truck ended up inside the body of a cat! Get ready to follow along with Nao and his antics, especially when he bumps into Chika, a cute girl who decides to take care of him.
Konomi Wagata's work is a slice-of-life story that will become a favorite very quickly.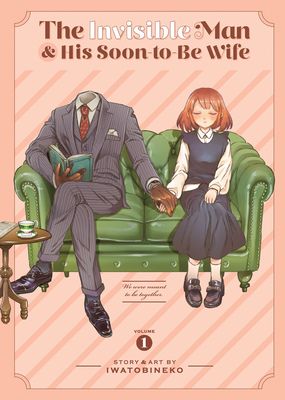 The Invisible Man and His Soon-To-Be Wife is everything you want in a cozy manga. With an intriguing fantasy world weaved in its pages, this manga provides a perfect escape from your daily life.
The story follows an invisible man named Tounome who owns a detective agency. There, he meets Yakou Shizuka, a quiet woman who also happens to be blind. While being invisible works perfectly for some detective work, when it comes to flirting with Yakou…he'll have to come up with the best ideas to make her fall in love with him.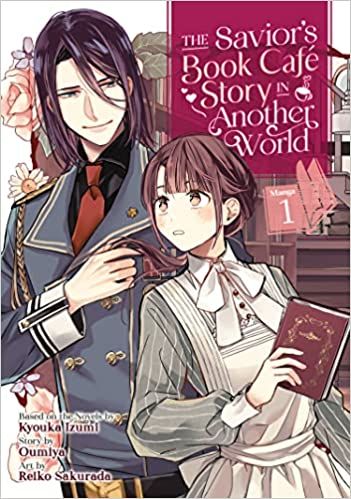 Isekai manga have slowly taken the world by storm. Not only in written format but also in film and anime. There's something so charming about a character who travels to a new world (usually a fantasy land) and comes up with solutions to save themselves from doom or try to survive a new and strange environment in the best way possible. Most of the time, the characters get involved in a bigger plot which ends up entertaining us to no end.
In The Savior's Book Café Story in Another World, we meet Tsukina, a thirty-something woman, who gets offered to be shipped off to this otherworldly land. She isn't interested in becoming this land's savior though, so she turns this offer down. Either way, she is sent, but instead of becoming their savior, she decides to open her own cozy bookstore/café where warmth and kindness will greet you immediately upon its door.
If what you're looking for is the ideal manga for the summer, My Summer of You is one story you cannot miss out on. This compelling and endearing love story is about two boys who fall in love during the summer. This manga is definitely like the calming ocean in the early morning hours — quiet, calm, and beautiful to witness. With zero to no drama, Saeki and Wataru experience the joys of being teenagers during an unforgettable summer.
This is a 2-volume manga, so it's a quick, easy read! The second volume is already out, My Summer With You.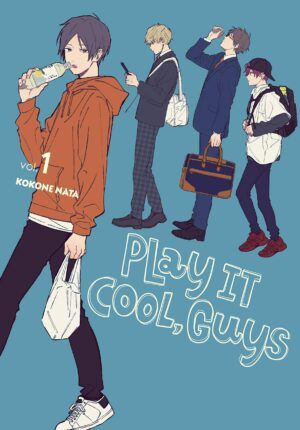 The most light-hearted, goofiest manga you're going to read this year! Kokone Nata's creation is a cozy story about four guys who seem to have it all figured out. They look like they're the coolest guys you'll ever meet. But is that the truth?
You would think so!
But no, these guys are probably the dorkiest, cutest group who have learned how to appear great. You're going to have the time of your life following along with their clumsy antics and learning their heartwarming personal stories.
---
I wanted to compile a list of cozy manga because I know that sometimes life is hard and you need an escape. These cozy manga will provide that escape, that safe haven you're looking for. From comedy to isekai stories, manga can show you whole new worlds in less than two-hundred pages.
If you prefer to watch instead of read, don't worry! This year there's a huge quantity of manga adaptations hitting your favorite streaming apps which you can enjoy from the comfort of your couch.