Charities urge PM to stop using hotels to house migrant children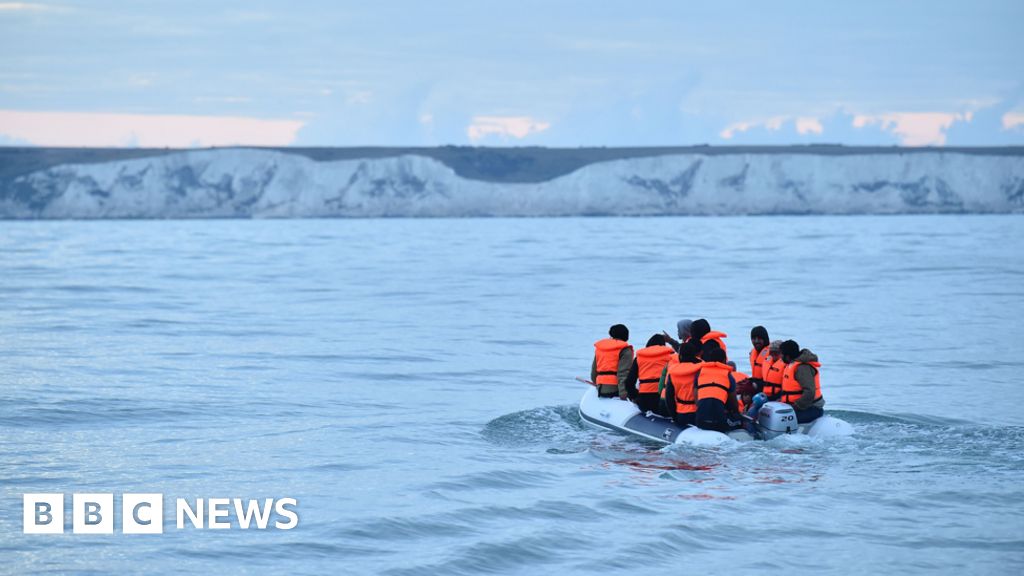 More than 100 charities have written to Rishi Sunak calling for an end to housing child asylum seekers in hotels after about 200 went missing.
The organisations warned the prime minster that children were at risk of exploitation, with one calling it a "child protection scandal".
They have also called for an independent inquiry over the situation.
The government said it was working with the police and local authorities to find the missing children.
Immigration minister Robert Jenrick told MPs that of the 4,600 child asylum seekers without an adult who had arrived the UK since 2021, 440 had gone missing and only half had returned.
He told MPs 13 of those who were missing were under 16 and one was female.
He clarified he had not seen evidence the children were being abducted but said he was "not going to let the matter drop".
The open letter, co-ordinated by children's rights organisation ECPAT UK and the Refugee Council and signed by more than 100 refugee and children's charities including the NSPCC and Barnado's, condemned the government's "failures to protect vulnerable children from harm".
The letter said: "There is no legal basis for placing children in Home Office hotel accommodation, and almost two years into the operation of the scheme – which is both unlawful and harmful – it is no longer possible to justify the use of hotels as being 'temporary'."
The charities added that the Home Office has "repeatedly failed" to commit to an end date for the scheme.
But Mr Jenrick stressed that a shortage of alternative accommodation meant he could not set a date.
Enver Solomon, chief executive of the Refugee Council, described the loss of dozens of refugees as "a child protection scandal".
He said: "We know from our work that children who have experienced unimaginable horror and upheaval coming to our country in search of safety are highly traumatised and vulnerable.
"The government has a very clear legal duty to protect them but is failing to do so with the equivalent of several classrooms of children seemingly having disappeared into the clutches of those who will exploit and abuse them.
"This is a child protection scandal that councils, the police and ministers must urgently address to ensure every single separated child matters and is kept safe."
Labour's Shadow Home Secretary Yvette Cooper accused ministers of a "dereliction of duty" and claimed there was "a criminal network involved" in taking the children away from their accommodation.
Caroline Lucas, Green MP for Brighton Pavilion, where some of the children are thought to have gone missing, accused the government of "staggering complacency" and compared the situation to girls being ignored in Rotherham, a reference to the widespread child sex abuse in the Yorkshire town.
Sussex Police said 137 unaccompanied children had been reported missing since the Home Office began housing them in hotels in Brighton and Hove.
On Wednesday night, a protest was held in Brighton by refugee groups demanding "urgent action to give children seeking safety the protection they deserve".
In a statement, the Home Office said: "The wellbeing of children and minors in our care is an absolute priority."
"Robust safeguarding procedures are in place to ensure all children and minors are safe and supported as we seek urgent placements with a local authority.
"Any child or minor going missing is extremely serious, and we work around the clock with the police and local authorities to urgently locate them and ensure they are safe."
The statement add that the government was determined to stop the use of hotels for all minors and pointed out it was giving local authorities £15,000 for every unaccompanied child they take into their care.
Almost nine in 10 unaccompanied children in Home Office-approved hotels were Albanian males who claimed to be 16 to 17 years old, the government said.
Police sources said many have been trafficked by criminal gangs.